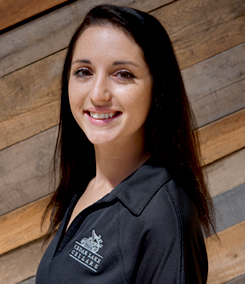 Angel Henke
Winery Coordinator Assistant
Hometown: Elsberry, MO
Joined the Cedar Lake Cellars team: August 2019
Why Angel was selected as this month's "Employee of the Month":
Angel has been a huge asset to the Cedar Lake Cellars team since they day she was hired. She runs to the ball to help everyone and anyone with whatever they need. She never stops learning soaking in everything she learns and then turning around and teaching others. We are so blessed to have her on our team.
Top three reasons why I love working at Cedar Lake Cellars:
Co- workers! Best team I've ever had.
The wine!
The scenery! It's beautiful here.
Favorite Cedar Lake Cellars' Wine:
Sparkling Almond
Favorite Winery Memory:
Pyromania 2019 – I was working right next to the show!
Most Impressive Hidden Talent:
My TikTok moves – I'm an awesome dancer.