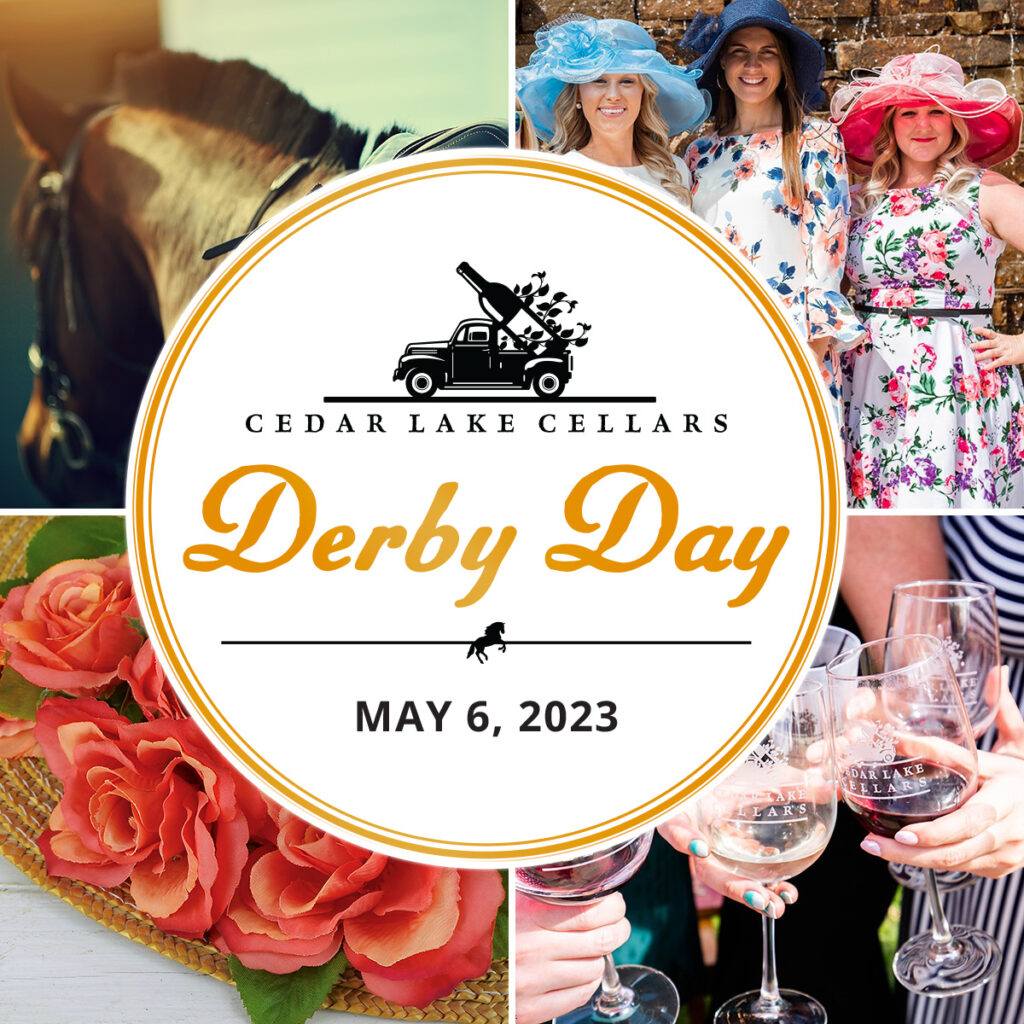 Derby Day
Saturday, May 6, 2023
Bring your friends and watch the Kentucky Derby on The Barrel Room's big screen while enjoying photo ops, Clydesdales, mint julep wine slushies and more!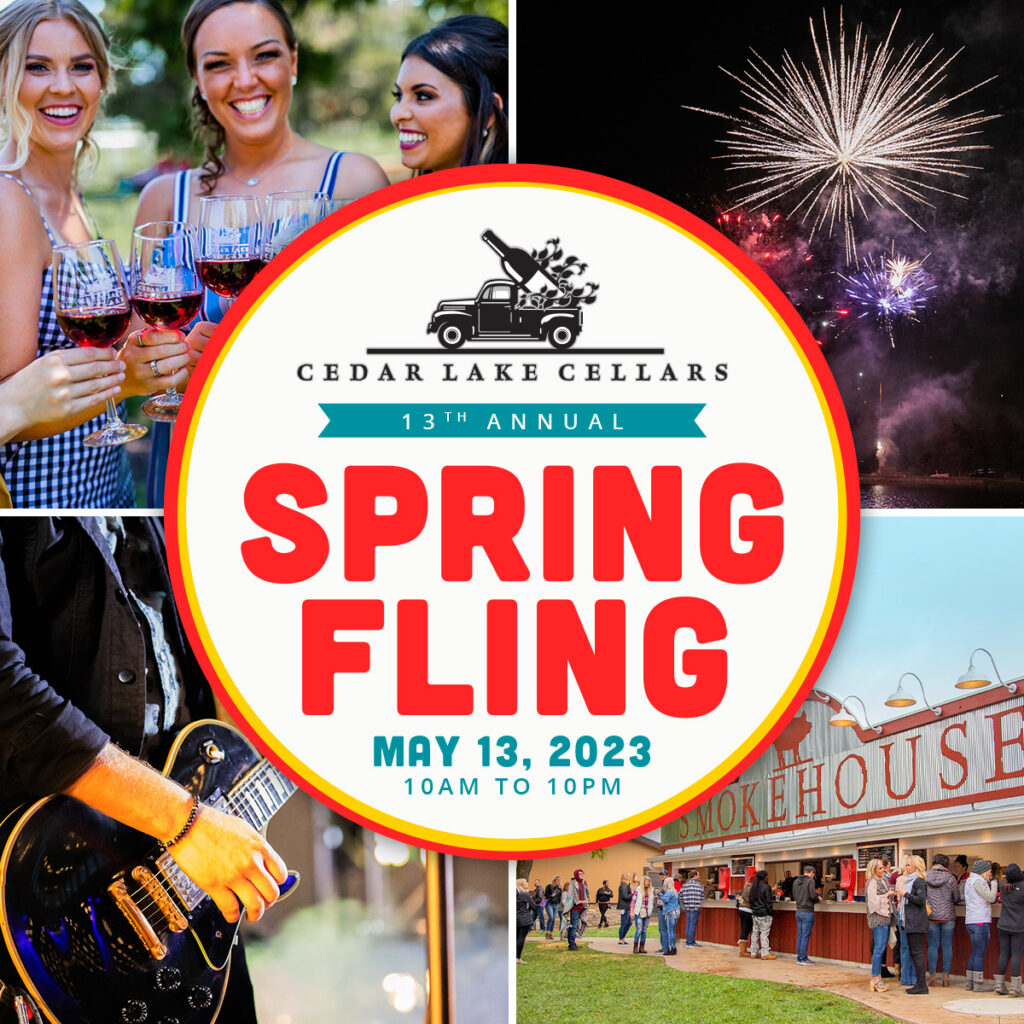 Spring Fling
Saturday, May 13, 2023
Join us this spring for this all-day event! You'll enjoy fine wine, delicious food, live music, fireworks, and more!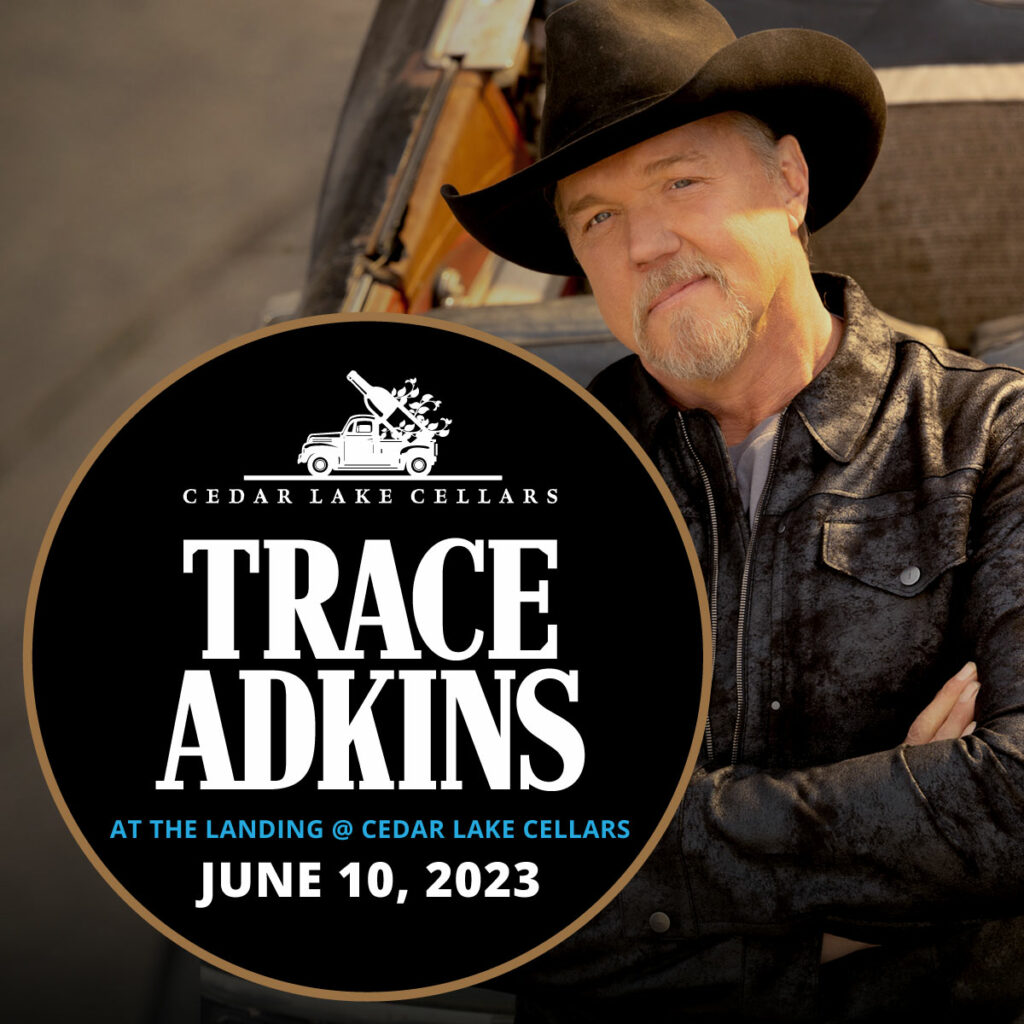 Trace Adkins
Saturday, June 10, 2023
We are beyond thrilled to host iconic country music artist, Trace Adkins at our newest outdoor venue, The Landing @ Cedar Lake Cellars!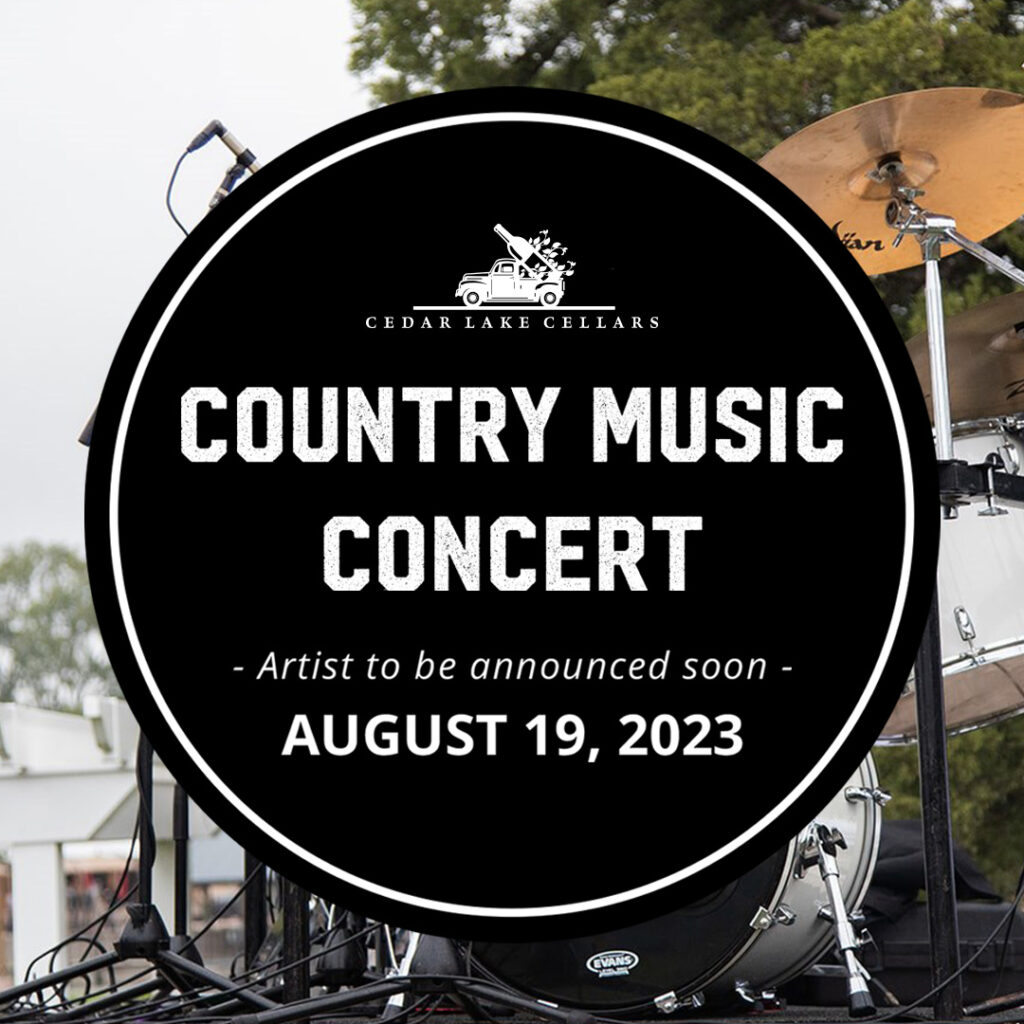 Country Music Concert
Saturday, August 19, 2023
Charting 18 times, including 10 number one singles – We can't wait to host this talented country music artist coming to The Landing! Stay tuned.
TICKETS NOT YET ON SALE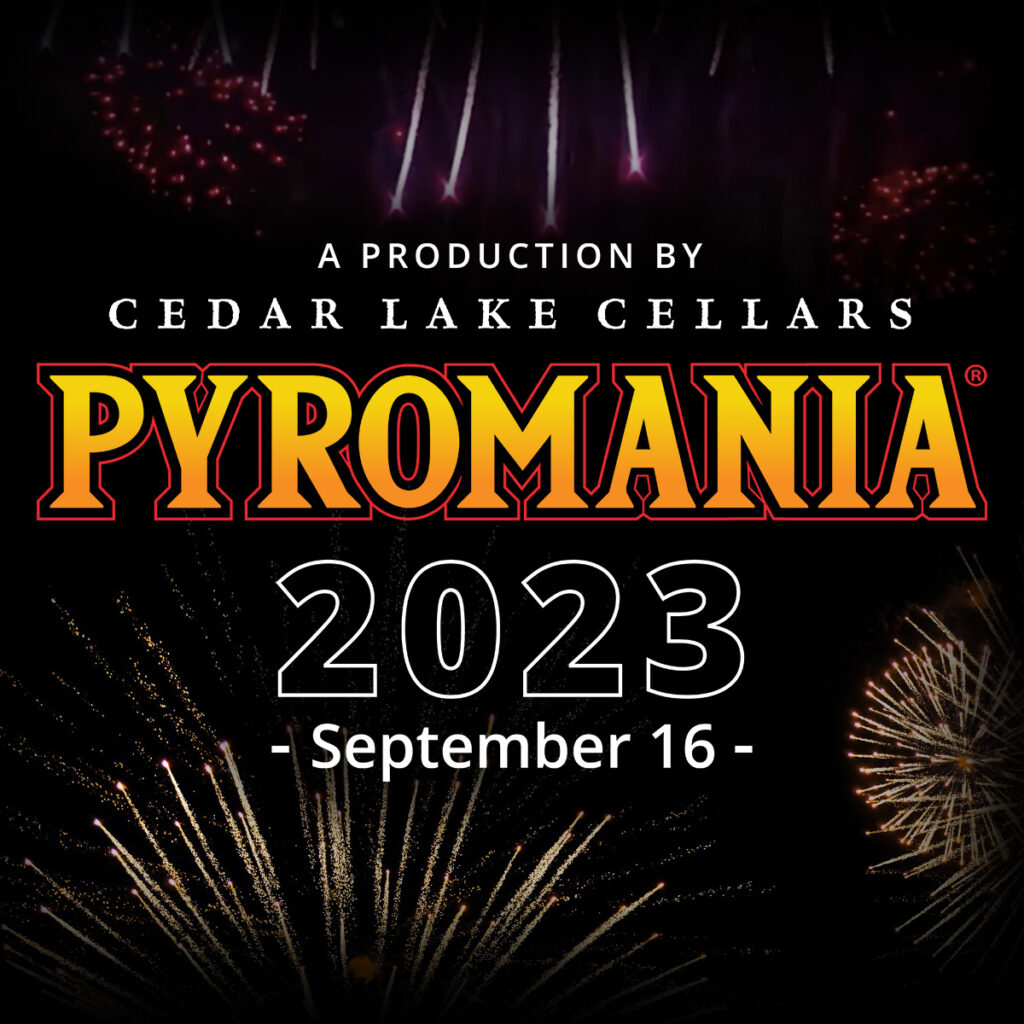 Pyromania
Saturday, September 16, 2023
Don't miss the largest fireworks show in the region! Bring out the whole family for a day of fun and fireworks.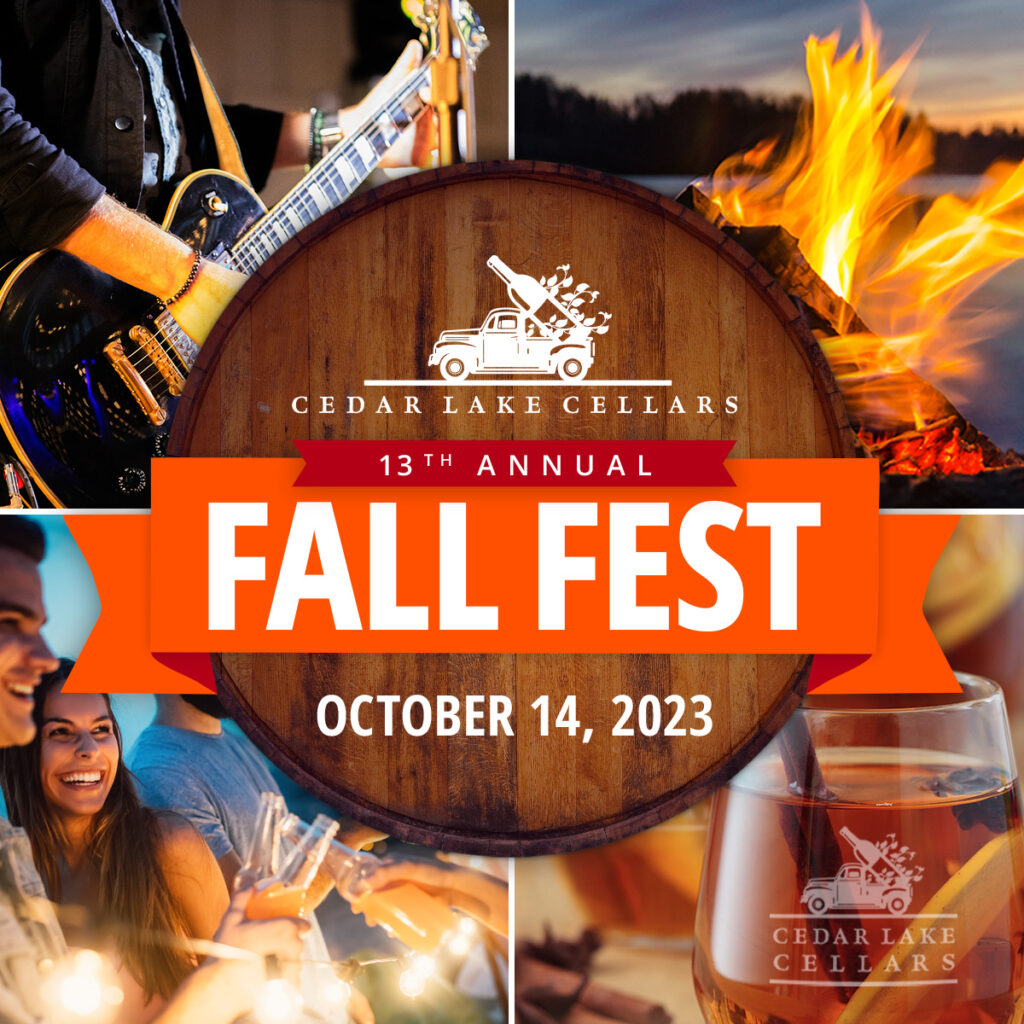 Fall Fest
Saturday, October 14, 2023
Bring your friends (just the ones with a serious party attitude) to our annual festival full of entertainment, food…and fun!
TICKETS NOT YET ON SALE