Wine & Dine With Us
Delicious food. Indescribable setting. Enjoy a wide array of succulent specialties courtesy of our highly-skilled culinary staff.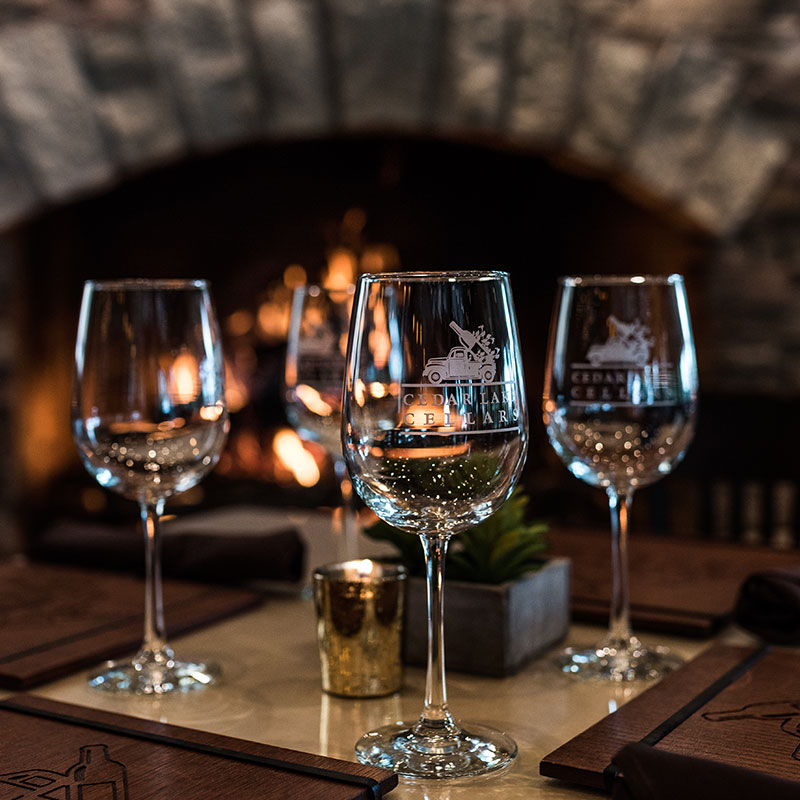 Dining Room And Tasting Bar
Get ready to enjoy a dining experience like no other. Cedar Lake Cellars offers a bevy of the freshest foods to go along with one of our trademark wines. We also feature monthly wine pairing dinners so you and a loved one can sit back, relax, and enjoy a well-deserved treat after a long week.
If you're in the mood to try a variety of wines, join us at our tasting bar and sample some of our many offerings. Discover a new selection … or stick with your favorite wine of choice.
Hours of Operation:
Friday 10 a.m. to 9 p.m.
Saturday 10 a.m. to 9 p.m.
Sunday 10 a.m. to 6 p.m.
Full-Service Dining Hours:
Winter Lunch: Friday – Sunday 11 a.m. to 4 p.m.
Dinner: Friday – Saturday 5 p.m. to 9 p.m.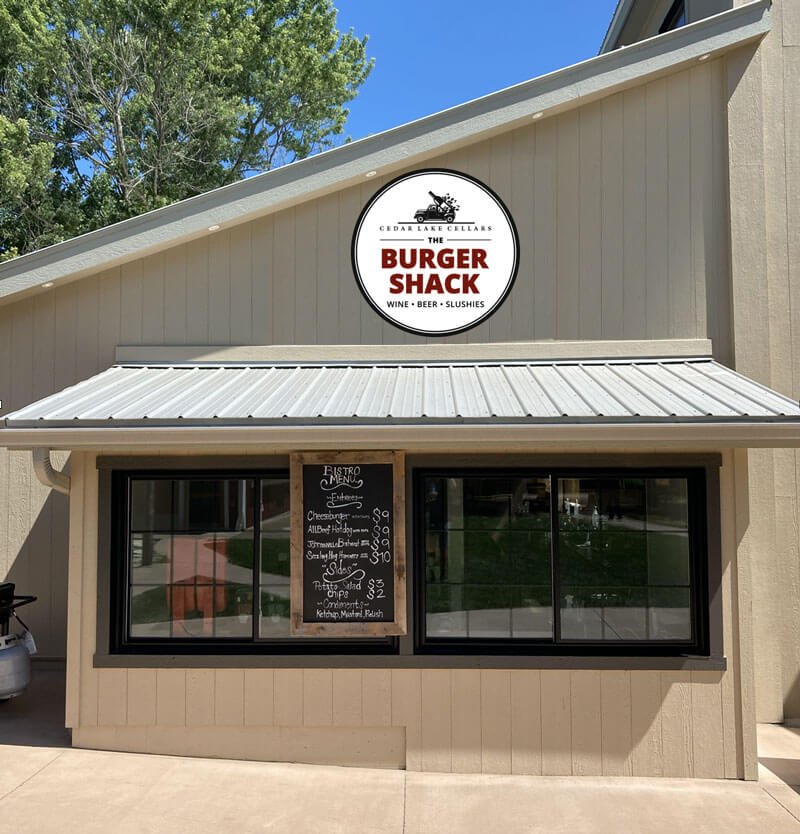 The Burger Shack At The Barrel Room
Stop by The Burger Shack for a variety of burgers, bratwursts, hot dogs, quesadillas, beer, wine, slushies, and more! Enjoy your food inside our spacious Barrel Room, or lakeside on our winery lawn if weather allows. During the winter months, The Burger Shack menu is sold inside The Barrel Room.
Hours of Operation:
Friday – Saturday 11 a.m. – 8 p.m.
Sunday 11 a.m. – 5 p.m.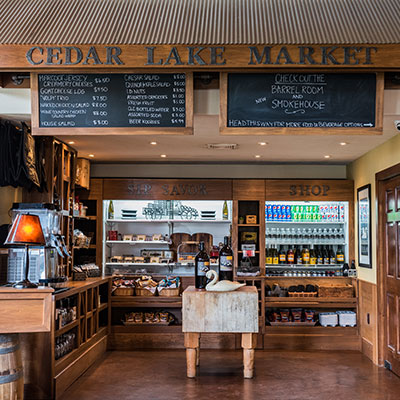 Grab N Go Marketplace
Guests are invited to eat their meals near the winery's three-acre lake where picnic benches and grassy areas are perfect for outdoor dining. Our menu includes a large selection of options for outdoor diners including platters of local cheeses and sausages, nuts, and chips.
Hours of Operation:
Friday – Saturday 10 a.m. to 9 p.m.
Sunday 10 a.m. to 6 p.m.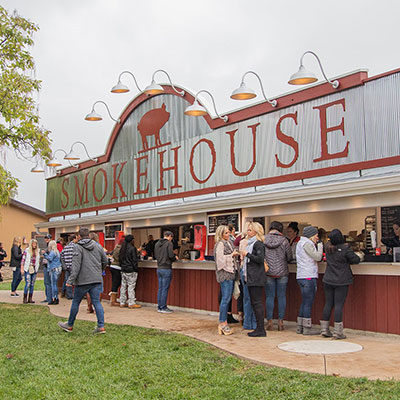 The Smokehouse
CLOSED FOR THE SEASON
The Smokehouse features a full menu of appetizers, salads and delicious sandwiches made with locally homegrown ingredients. Let your server pair the most fitting wine to go with any meal. Enjoy your meal inside our cozy hearth room or outside beneath our covered patio. Open first weekend in April to first weekend in November.
Seasonal Hours of Operation:
Friday – Saturday 10 a.m. to 9 p.m.
Sunday 10 a.m. to 6 p.m.
Winery guests must be 21 years or age or older. Guests under 21 or without valid identification are not permitted.