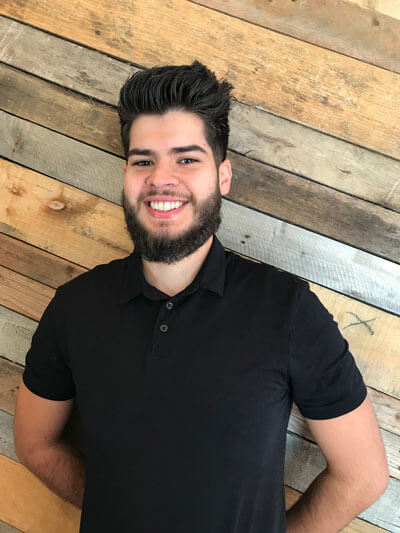 Sergio Mora
Event Staff and Event Bartender
Hometown: Warrenton, MO
Joined the Cedar Lake Cellars team: August 2020
Why Sergio was selected as this month's "Employee of the Month":
Sergio has been a blessing to the Events Department since the day he started. He is always happy and his smile and positive attitude is infectious to the rest of the Events Department staff and management. He always has a "Can Do" attitude and willingness to help out where needed with anyone who asks for it! He is definitely an asset to Cedar Lake Cellars.
Top three reasons why I love working at Cedar Lake Cellars:
The people
The fun atmosphere
The wine!
Favorite Cedar Lake Cellars' Wine:
Fire Truck
Favorite Winery Memory:
Working an intimate wedding in the Little Red Barn where both the Bride and Groom started crying the happiest tears while dancing their first dance as a married couple.
Most Impressive Hidden Talent:
Eating 10 rolls of sushi in one sitting!