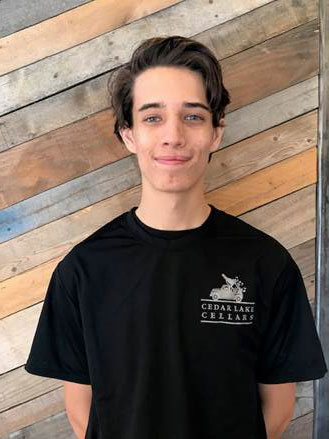 Jonathan Kerley
Prep Cook
Hometown: Wright City, MO
Joined the Cedar Lake Cellars team: September 2020
Why Jonathan was selected as this month's "Employee of the Month":
Jonathan has been a huge asset to the team since the day he started. His can do attitude is infectious. He has been a great addition to the culinary team running the culinary operations for the Burger Shack this season! We are so happy to have him as a part of the Cedar Lake Cellars team!
Top three reasons why I love working at Cedar Lake Cellars:
The view is beautiful.
The co-workers and the great team atmosphere.
The experiences – we have amazing events.
Favorite Cedar Lake Cellars' Food:
Our Cedar Salmon is delicious.
Favorite Winery Memory:
Pyromania 2020
Most Impressive Hidden Talent:
I can play the trumpet.