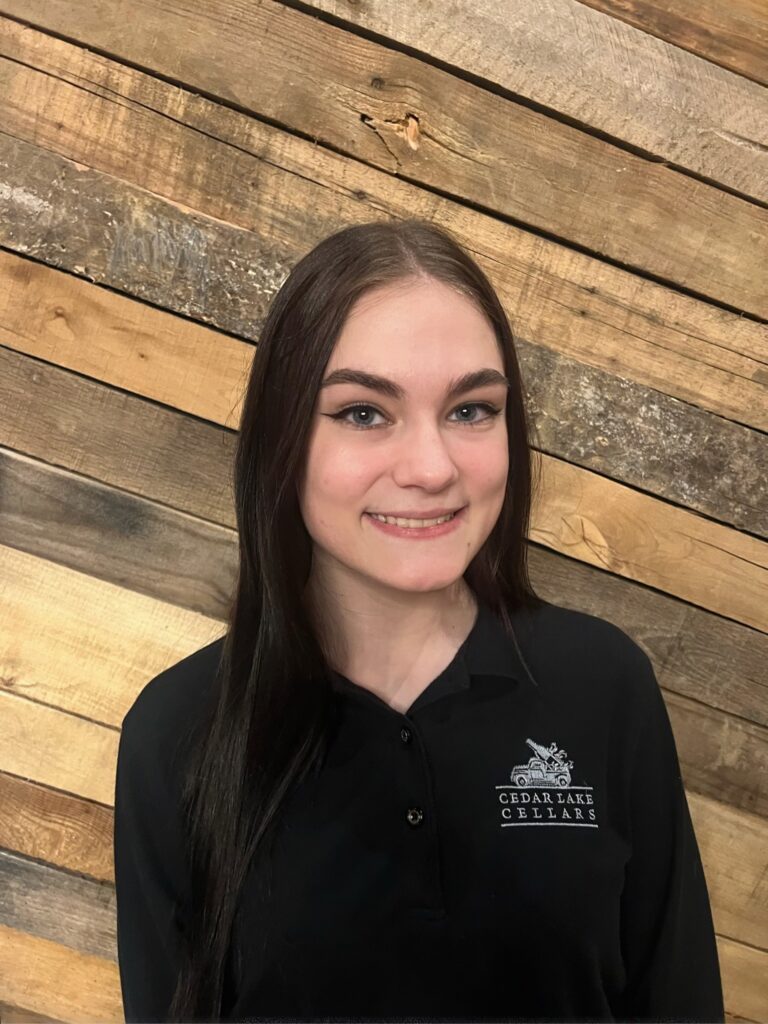 Gabrielle Devivo
Hostess
Hometown: Warrenton
Joined the Cedar Lake Cellars team: November 2021
Why Gabrielle was selected for this month's "Employee of the Month":
GiGi is such a wonderful young lady to work with. She is very professional and always goes out of her way to take care of guest needs. Runs to the ball and offers a helpful hand. We're so proud of her continuous growth and are very lucky to have her apart of the team!
Top three reasons why I love working at Cedar Lake Cellars:
1. Great environment/ Staff
2. The events
3. Interactions with people
Favorite Cedar Lake Cellars' Food or Wine:
White Cheddar Mac and Cheese
Favorite Winery Memory:
Working an event with Izze and Trey
Most Impressive Hidden Talent:
Singing, I'm always singing to myself when I jam to music!