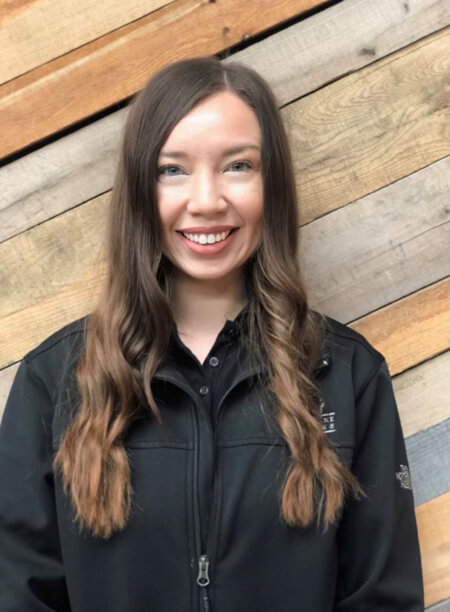 Andrea Cook
Events Manager Assistant
Hometown: O'Fallon, MO
Joined the Cedar Lake Cellars team: March 2018
Why Andrea was selected as this month's "Employee of the Month":
Andrea has been an amazing addition to the Cedar Lake Cellars family. She has worked her way up with the company from Event Lead and now Events Manager Assistant. Her wonderful attention to details reflects in every aspect of her work from social media, to working with clients, and even execution of events day of. She never misses a beat. Her creativity knows no bounds- from flowers and décor to pictures on our social media pages. Andrea also has a thirst for wine knowledge and is always sharing her love of wine and Cedar Lake Cellars wines to staff and clients. We love having Andrea as a part of the Cedar Lake Cellars team.
Top three reasons why I love working at Cedar Lake Cellars:
The team.
Being able to use all of my creative skills while executing events.
The atmosphere here. I Love our swans Beatrice and Shiloh who reside at the Big Red Barn.
Favorite Cedar Lake Cellars' Food & Wine:
Prime Rib medium rare, paired with the 3 Swans Red Field Blend North Coast
Favorite Winery Memory:
Lantern Fest on Halloween 2020. It was simply one of a kind.
Most Impressive Hidden Talent:
I do my best not to hide my talents and gifts, however one in particular I love to write poetry. I plan to publish a couple of my manuscripts I wrote years ago.