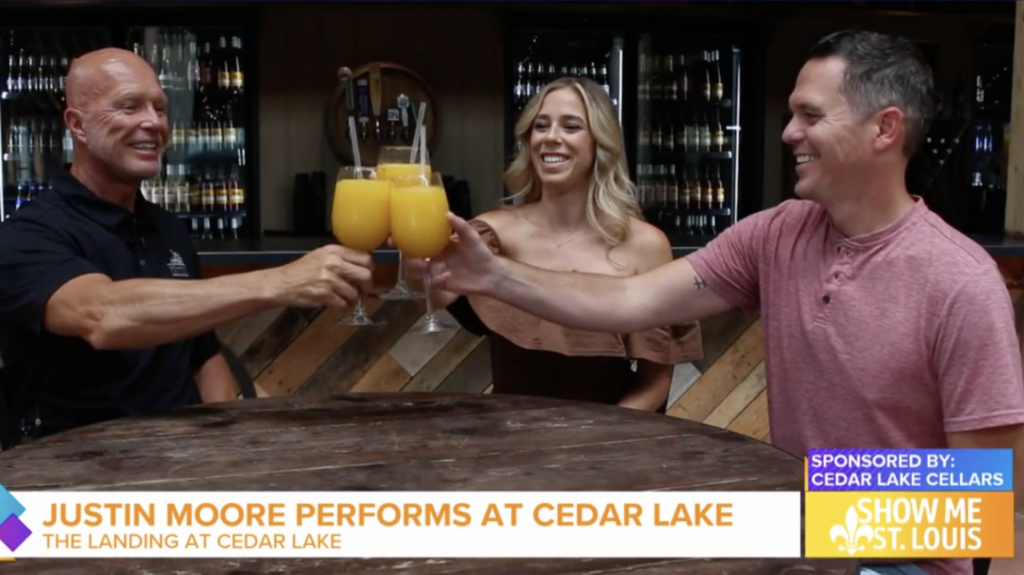 Getting 'Moore' Out of Summer
Mary (Show Me STL) and Dusty (93.7 the Bull) met up with owner, Carl Bolm.
"Yes we are, we are really excited about the landing, which is adjacent to the winery here," says Bolm. "Last year we had Craig Morgan and Lonestar, and this year we just had Trace Adkins, and we have someone coming up in August"
"And I have a feeling you are going to tell us MOORE about who is coming up in August," says Dusty.
Well yes, Dusty sure does have a way with words! Mark your calendars! August 19th, country star, Justin Moore, is performing at the landing at Cedar Lake Cellars.
General admission tickets are $50, and up close pit passes are $100! Bring your family and friends for a night of singing and dancing under the stars!
Justin has been climbing the country radio charts over the past decade with live performances at venues across the country, even performing at 93.7 the Bull's Santa Jam!
Moore explains from the big cities to the small towns, he loves a live show.
"Even the county fairs are fun, that is what I grew up going to, because I grew up in a small community and ya know if you have someone go through with 3 or 4 hit records you would say oh my god I cannot believe so and so is coming here," says Moore.