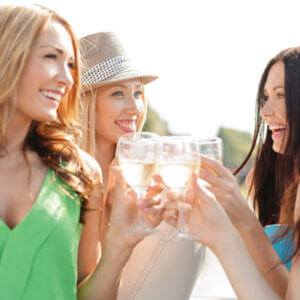 5 ways to make spring even springier this year
This winter has been many things: brutal, lingering, frigid, and downright exhausting. Icy commutes to work. Abnormally high heating bills. The list goes on and on.
After a particularly long winter, the upcoming spring makes us feel hopeful and downright joyous in anticipation of a different season. So here are five uplifting ways to help inject a little no-more-cold-weather ideas into your world.
---
Plant a garden.
Feeling the earth between your fingers is invigorating. Find some inner satisfaction by literally getting back to nature.
Sport a smile.
The sun feels and looks yummy. And, when you show those pearly whites, your upbeat mood is simply contagious…in a good kind of way.
Wear a t-shirt.
Slipping into your favorite t-shirt means you can shed that heavy coat and those clunky boots. It's about time, isn't it?
See some green.
Right now all of us are looking forward to many outdoor happenings – from lengthy walks to outdoor dining – so Punxsutawney Phil better be right with his prediction of an early spring for one and all.
Sip some sunshine.
Nothing goes better with spring weather than a refreshing sip of crisp wine paired with a group of friends.
---
Our prescription for putting some instant spring into your step: Visit Cedar Lake Cellars for a beautiful view, a tasty meal, and a delicious drink. It's guaranteed to melt away that snow-minded attitude of yours!